Obituary for Vivian Myers Genuchi
Obituary for Vivian Myers Genuchi
On August 15, 1921, Vivian and Vincent Jensen were born to William and Bessie Jensen who lived on a small farm in Bennet, Nebraska. As twins, they were born one minute apart at the family home. Vivian also grew up with two older brothers, Lee and Bob Jensen, a younger sister Ruth Schoales (Buena Park, California), and her youngest brother Roy Jensen (Lincoln, Nebraska). Of that family, the Survivors are her younger sister Ruth (93) and younger brother Roy (90).
Vivian was bright, intelligent, and highly motivated in part because of her upbringing but also because she felt she had to keep up with her brothers. Her first eight grades were completed in a one room school less than a mile north of her home. She then attended Bennet High School where she is the only student to have lettered in 5 different disciplines: Speech, Drama, Scholastics, Sports and Music. Vivian also worked hard and became the Valedictorian of her class, which earned her a scholarship to the National Business Institute in Lincoln, Nebraska. At the age of 18, Vivian began her studies there and completed the four year program in two years graduating with High Honors. It was in Lincoln, that Vivian was introduced to Rolland Henry Myers of Lyons, Nebraska. They married after a short courtship. Later, Rolland would enlist in the Military during the Korean War and Vivian traveled with him, always working part time jobs. Rolland then received notice that he was being shipped to Korea, to defend our country. When the War ended, Rolland used the G.I. Bill to attend Pacific University in Oregon and then its Optometry School located on the same campus. Vivian always had a job and one of those included the raising of her two young boys, Gregory Scott Myers (deceased) and Curtis Allen Myers. Upon Rolland's graduation, Rolland's close friend in Optometry School convinced him to come to Kentucky where there was a great need for Optometrists. Vivian packed up Rolland and the boys and they began the 2,500 mile journey from Oregon to Kentucky. Never before had any family member ever traveled East of Nebraska, but they were excited about the challenge. Living first in Mt. Sterling, then moving to Paintsville, Vivian always worked with Rolland only stopping shortly to deliver their third son, Mark Rolland Myers, born in Paintsville. Shortly thereafter, Rolland opened a practice in downtown Pikeville where Mark continues that practice to this day, some 65 years later. When the practice was first opened, Vivian was the receptionist, bookkeeper, and office manager. Immediately upon settling in Pikeville, they joined the Pikeville United Methodist Church and have been members for over 65 years. For 16 years Vivian taught the Elementary classes, while Rolland taught the Young Married Couples. Wherever she lived, Vivian was always involved in the local church and school activities. In 1984, at the age of 63, Rolland died of cancer, having been married for 41 years. Six years later, at a Bennet High School Class Reunion, Vivian became reacquainted with a former classmate, Ivan Genuchi. Ivan had grown up only 2 miles from her home and had also attended the one room school. Ivan began to write to her and made frequent trips back to Kentucky from his home in Colorado Springs. After High School, Ivan had joined the Air Force Band and soon became their Director. Later, Ivan became the lead soloist of the singing group, "The Singing Sergeants". Ivan had traveled all over the world entertaining troops from base to base. Vivian and Ivan were married in 1990 and were married for 21 years before Ivan died of Congestive Heart Failure at the Pikeville United Methodist Hospital in 2011. Vivian's life was based on Matthew 25:40, where her life of "Servanthood" is best displayed in these words: "The King will reply, 'Truly I tell you, whatever you did for one of the least of these brothers and sisters of mine, you did for me."
When their family lived near Mullins School, she frequently brought boys home after school to give them needed clothing and a hot meal. Up until age 85, on returning from Church on a Sunday, she would always stop by the home of someone bedfast and would bring them a "treat" and pray with them. This was Her Calling, and she did it faithfully and lovingly.
Vivian's survivors include her two sons (Mark and Curtis Myers and his wife Sheila) five Grandchildren (Adam Myers, Wade Myers, Whitney Dargavell, Drew Myers, and Griffin Myers) and six Great Grandchildren (Heidi Myers, Harper Myers, Hudson Dargavell, Harlow Dargavell, Briana Myers, and Cole Myers).
Vivian's life was truly an adventure. Vivian explored life with two fine men who each gave her a lifetime of love and happiness. From the West Coast traveling to Kentucky, Vivian knew two things about life: The first: That her Earthly Home was Temporary and consisted of wherever her family was located, no matter where they lived. Secondly: That her Heavenly Home was her permanent home. And to get to her Heavenly Home, Vivian had to cast away her earthly body, which she did on December 1, 2018 Oh, what a day it was for her when she walked through the gates of heaven and probably heard these words:
"Vivian, you ran the race, you fought the good fight. Well done, Good and Faithful Servant, enter into the Joy of the Lord."

Visitation will be at J.W. Call & Son Funeral Home Monday December 3, 2018 from 6:00 until 8:00 P.M.

She will be moved to the Pikeville United Methodist Church Tuesday morning at 10:00 A.M. to lie in state until the funeral service at 11:00 with Pastor Willard Knipp Officiating.


Vivian's remains will be entombed privately in the Mausoleum at Johnson Memorial Park beside Rolland Henry Myers and Gregory Scott Myers.

In lieu of flowers contributions may be made to Pikeville United Methodist Church
To send flowers or a remembrance gift to the family of Vivian Myers Genuchi, please visit our Tribute Store.
Previous Events
Visitation
J.W. Call and Son Funeral Home
703 Hambley Blvd.
Pikeville, KY 41501
The visitation will be at J.W. Call & Son Funeral Home Monday evening from 6:00 P.M. until 8:00 P.M. Vivian will be moved to the Pikeville United Methodist Church Tuesday Morning at 10:00 A.M. to lie in state until the funeral The funeral service will be Tuesday at 11:00 A.M. at the Pikeville United Methodist Church In lieu of flowers contributions may be made to Pikeville United Methodist Church.
Cemetery Details
Location
Johnson Memorial Park
South Mayo Trail
Pikeville, KY 41501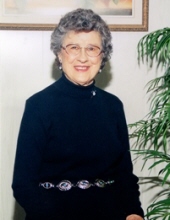 Thank you for sharing your
memory of Vivian
Provide comfort by sending fresh
flowers from our local florist.
No thanks, please don't show me this again.